How To Sell Your Antique Items
Free Verbal Opinion of Auction
The Stunning Arts will offer a free verbal opinion of auction value for paintings, jade carvings, coins, furniture, decorative arts, china and porcelain and other Oriental items.
Receive A FREE No Obligation Appraisal Opinion By Submitting Photos Of Your Item(s) Via One Of The Following Methods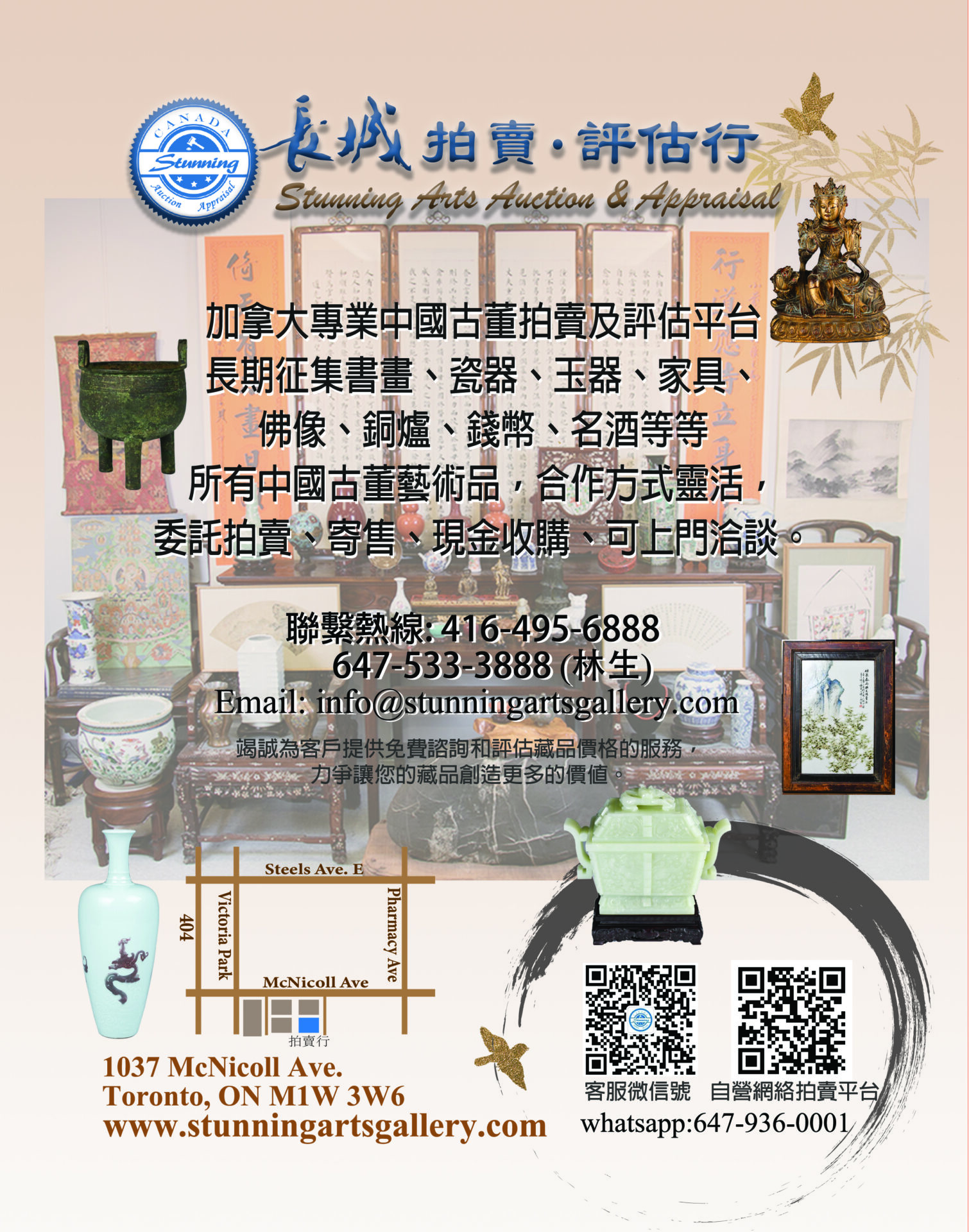 First, you can take some HD images of your items and send them to our email address: [email protected]
You can book an appointment for the evaluation in person by calling (416) 495-6888 or filling out the Contact Form and bringing your items to our store.
We charge 10% seller's commission and free of charge if unsold. The unsold items will return to the seller after the auction.